How to Draw Animals
You are free to download and distribute the following resources as much as you want. I kindly request that you do not crop out my website credit. 
Check back soon for more animals "how to"s!
Available now
The Other Forest
Modern-day Alice in Wonderland with a South American twist, The Other Forest is a beautifully illustrated, magical journey through a real-life Patagonian forest, lake, and active volcano. Grieving the death of her father, twelve-year-old Olivia doesn't realize how much pent-up anger she has until she falls into a strange forest where animals can talk and her emotions affect the world around her in spectacular yet terrifying ways. Animal lovers, Scouts, and science nerds will delight in this exciting nature-filled adventure.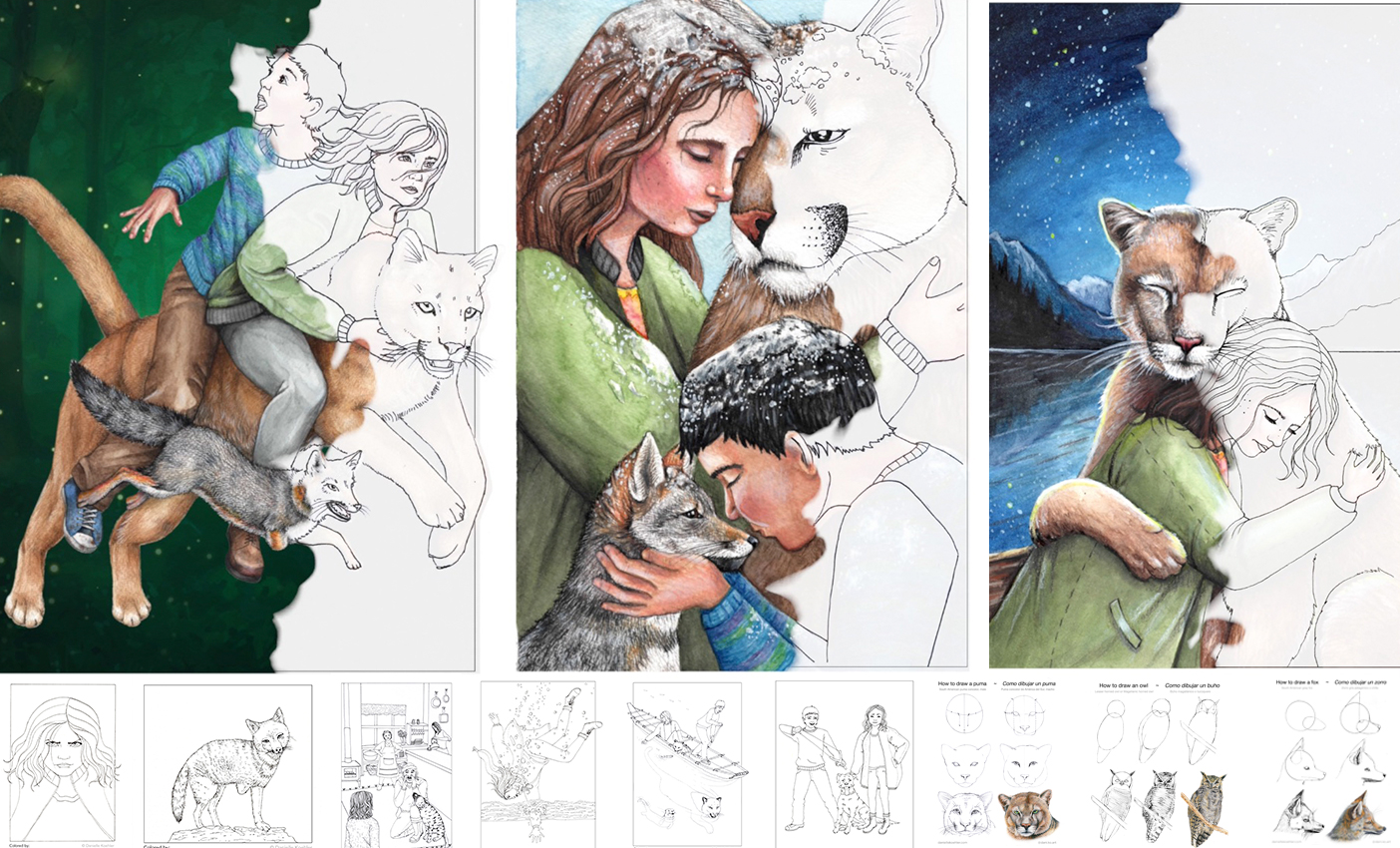 Free printable art activities!
Sign up to my email list to download coloring pages from my book The Other Forest, as well as step by step "how to draw animal" sheets, and printable animal masks.