​Danielle Koehler is a USA-born designer, illustrator, and author living in Puerto Varas, Chile. As a designer, she has created websites, book covers, logos, and other marketing materials for clients around the world. As a traditional-media artist, she has created watercolor and colored pencil illustrations for a maternity education book as well as a fantasy strategy card game.
After moving to southern Chile and witnessing firsthand "la mágia del sur," Danielle began illustrating local wildlife. She has sold her art online, at local fairs, and in a partnership with Fundación Romahue, an animal rehabilitation center that houses the subjects of many of her portraits.
Her debut novel The Other Forest was inspired by her wildlife illustrations. It will be published in September 2021 in English and the end of 2021 in Spanish.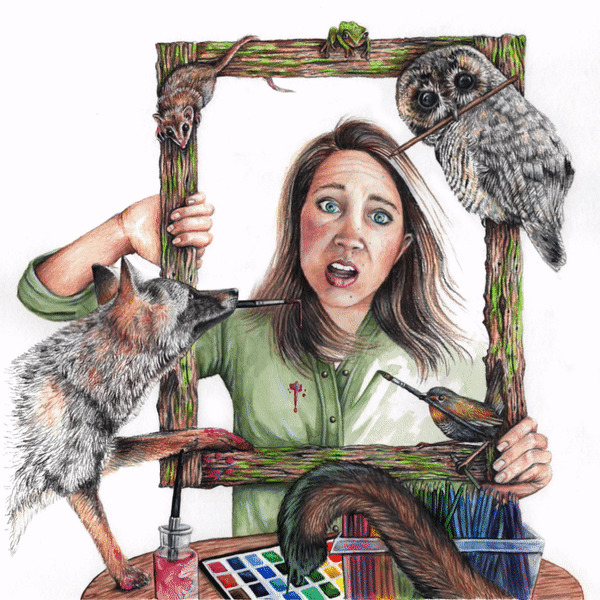 Technique & Media: The majority of Danielle's art is traditionally created with very few digital manipulations. She uses Prismacolor premiere colored pencils, Kuretake watercolor, Windsor & Newton gouache, and Micron pens.
Her use of her husband's wildlife photographs as references for her artwork insures that each piece of art she creates is 100% unique. She has also used reference photographs with permission from photographers Vicente Valdés and Eduardo Minte.